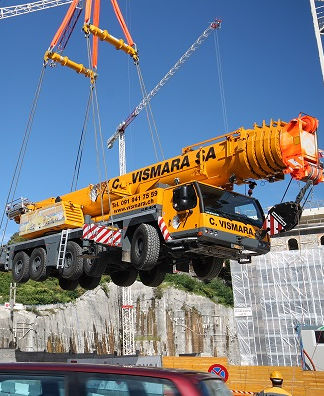 Vismara Up
iOS and Android App
Vismara Up
Project description
A long and fascinating story, characterized by brilliant intuitions and the ability to foresee the needs of the modern world.
In more than fifty years of activity, Camillo Vismara SA has developed a philosophy dedicated to please customers, by putting their needs and requirements first. The company activity still holds the values of the founder: QUALITY - PUNCTUALITY - ETHIC.
Vismara UP is another tile in the mosaic of means to get close to our customers.
Its purpose is to give users a complete overview of the products and services offered by Camillo Vismara SA and to help during day-to-day activities thanks to a few tools provided by the application:
Elevating (hub) platform configurator, to select the best suited machine according to your requirements
Security checklist to properly use elevating platforms
Specific weight for common building site materials
Payload table for chains and hoist lifting belts, to work in complete security and with the best configuration
A list of conventional signals for crane operators
Various useful and emergency phone numbers, including Vismara's hotline, to which you can send your actual location using GPS coordinates
Project details
Client

Camillo Vismara SA

Date
Category

App

iTunes
Google Play